Americans head to the beach every September or fire up the grill to celebrate Labor Day 🎉. Maybe you've watched a Labor Day parade, cheering on marching bands and dance troupes, but overlooked the history behind Labor Day.
You're not alone.
Most of us take its significance for granted.
Labor Day was established as a national holiday in 1894 following intense, sometimes violent, labor strikes protesting unfair wages and working conditions. During the Industrial Revolution, the average American worker toiled 12 hours a day, seven days a week, to earn a meager living. Children as young as five or six years old labored in mills, factories, and mines, earning a fraction of what their adult co-workers were making.
Work-life balance, child labor laws, and wage equity were nonexistent.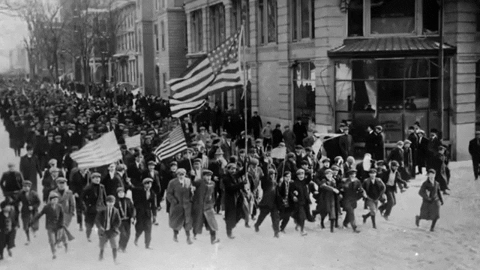 Protests focused on reducing the workday to eight hours, then to a 5-day work week. Ford Motor Company was the first major corporation to embrace a 5-day, 40-hour work week in 1926. Henry Ford made this groundbreaking decision to provide workers with more leisure time, hoping it would encourage their interest and investment in automobiles. Still, the work week we consider "normal" only became commonplace after 1940.
Labor Day is a nod to the tenacious Americans, past and present, who reject the status quo and fight for fairness and equality in the workplace.
How does this relate to health benefits?
The pandemic affected workers deeply, triggering the Great Resignation. The work-life balance came to the forefront as life felt more fragile than ever. Remote work gave employees a taste of a commute-free life, which saved them time and money. Job opportunities with robust health and wellness benefits became golden as the pandemic punctuated their value.
Sure, employee protests nowadays are more subtle and individual. The quiet-quitting trend ensued after employees resigned en masse to seek out opportunities for a higher quality of life. Instead of quitting, employees disengage, putting only the required hours and effort to sustain their role.
That's evidence that employees feel they aren't getting what they deserve from their work and its benefits.
Employers: Dissatisfied and undervalued employees will seek out what they deserve. Attracting and retaining the best talent in your industry mandates a robust benefits package.
So, let's take a bird's-eye view at your health plan:
Are your health benefits working as intended?
Is there room for improvement?
How can you generate impactful change?
Labor Day is a reminder of at least one thing: Nothing changes unless employers and employees stand up for change.
Get on your feet — let's do this!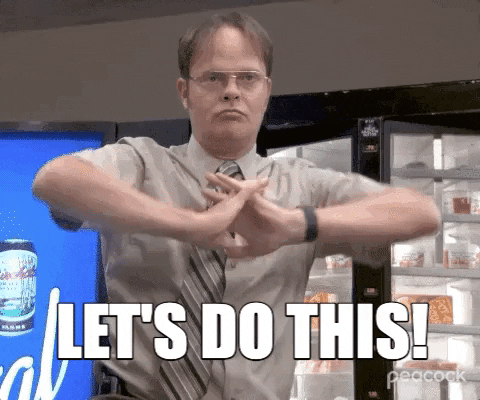 Are your health benefits working as intended?
Healthcare was a pay-as-you-go service industry until the Great Depression and World War II. During the Depression, hospitals offered prepaid coverage plans that were the predecessor to modern health insurance.
As World War II progressed, the federal government passed the Stabilization Act of 1942 to freeze wages to prevent inflation. Employer-sponsored benefits remained unregulated, so employers offered health insurance to attract workers. Frozen salaries combined with the IRS ruling that employer contributions to group health insurance plans weren't taxable income, health benefits became the primary lure for job seekers — and still are today.
Fast-forward to the present day: Decades of double-digit renewal increases squeeze the "benefit" out of employees' health benefits. Costs are up, and value is down. Ever-increasing premiums force employers to shift costs to members through higher deductibles, copays, and coinsurance to avoid financial decay.
Who is benefiting?
If members cannot afford the healthcare they need, or they fall into the 67% of Americans who file bankruptcy due to medical debt — who's benefiting from these "benefits"?1
🧑🏾‍✈️44% of Americans struggle to pay for healthcare.2
🧑🏼‍🔬Nearly 1 in 3 U.S. families declined medical care in the past 12 months due to cost alone.3
👩🏽‍💼About 1 in 8 adults cut back on groceries to afford healthcare or medicine.4
👩🏻‍🔧In the past year, 21% of households earning over $180,000 per year cut their spending on recreational activities to afford healthcare.5
🧑🏻‍🏭14% of people struggling to pay for healthcare know someone who died within the last year because they couldn't access healthcare due to cost.6
👩🏾‍🚒93% of Americans report that their cost of healthcare isn't worth it.7
Employee out-of-pocket healthcare costs rise 10% annually.9 Meanwhile, annual wage increases hover around 3-5% yearly.
Simple math reveals a catastrophic issue. The truth is that health benefits are only working for some.
If every American could get the care they need, the healthcare system would save 100,000 lives annually.8
To quote the great philosopher of our childhoods, Dr. Seuss, "Unless someone like you cares a whole awful lot, nothing is going to get better. It's not." (The Lorax)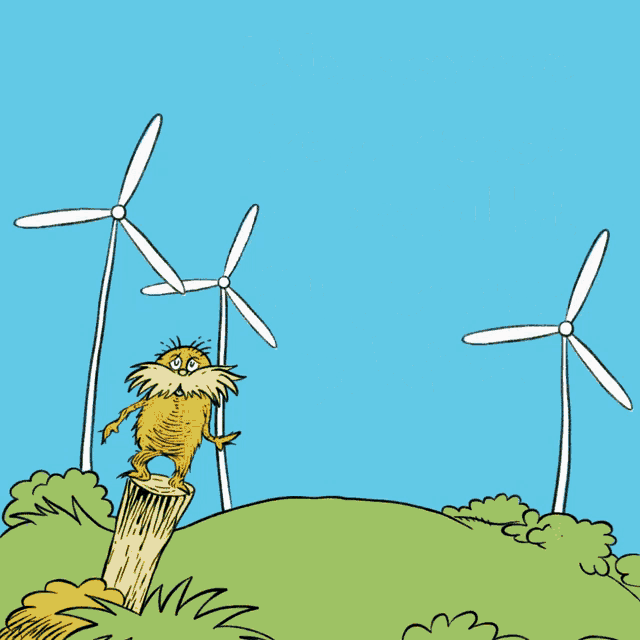 The good news is that there are many ways to steer the ship toward calmer seas.
Is there room for improvement?
The adage, "You get what you pay for," doesn't apply to healthcare.
The best care ultimately costs less — a lot less.
Here's why:
🧑‍⚕️ Fee-for-service (FFS) compensation prioritizes quantity over quality. Providers get paid for more visits, tests, treatments, procedures, surgeries, and hospitalizations. If you had a truckload of student loans, you'd churn out as many claims as possible — that's human nature and good business sense.
Here's the rub: Healthy people don't need all those visits, tests, treatments, procedures, surgeries, and hospitalizations.
So, what motivates providers to get and keep the employees healthy?
Nothing.
👩🏽‍⚕️ Administrative fees piggyback every claim. The more unnecessary claims, the more unnecessary admin fees. Waste builds on waste until you have nothing to show for it.
👨🏾‍⚕️Inefficient care coordination causes overutilization (unnecessary visits, tests, procedures), medical errors, and misdiagnosis. Every encounter has billed charges (and those pesky admin fees). These excesses cost more and can snowball into potentially disastrous, avoidable patient suffering.
High-quality healthcare reduces spending because it's efficient and value driven.
You can make two essential upgrades to your plan over the next year that will dramatically improve the success of your health benefits: direct primary care (DPC) and member empowerment.
Direct Primary Care
DPC focuses on the prevention and control of chronic disease.
Proactive, preventative care trumps reactive, sick care every day of the week: On average, preventable chronic disease accounts for 75% of all healthcare spending. According to The Milken Institute, chronic illnesses cost $4 in lost productivity for every $1 spent on healthcare.
DPC creates a healthcare hub fostering long-term relationships between members and a physician group. The primary care provider (PCP) is the captain of the patient's healthcare ship with a focus on prevention.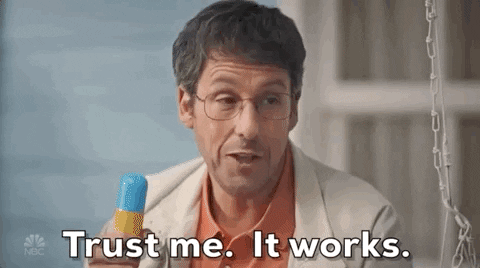 Why it works:
PCP assumes the risk: In the DPC model, PCP compensation is often capitated on a per member, per month (PMPM) basis. So, if a patient gets and stays healthy, requiring less medical attention, the provider profits. Alternatively, if the patient needs frequent attention, the PCP's profit dissolves. The incentives align with your goals: to get and keep your members healthy.
Predictable billing: All parties know how much money is coming in and going out.
Less admin: DPC has a flat rate per member. So, processing PCP payments necessitates way less oversight.
Personalized care: PCPs generally have fewer patients, which affords them more time with each member. Diagnostics improve, and care is holistic, with enough time to dive deep into health challenges. A less rushed, more relaxing visit produces better job satisfaction for physicians, and patients report higher satisfaction scores.
40% of deaths in the U.S. can get avoided through improved preventative care.
Prevention and early detection improve outcomes, saving stakeholders money through lower utilization and increased productivity.
DPC alone won't maximize the value of your benefits. You must educate, empower, and incentivize the members along the way.
Member Empowerment
Your members power affordable health benefits. They're natural shoppers vested in getting the best healthcare for the lowest cost.
Teach them how the system works, how to work with the tools and resources you have provided, and motivate them to do so:
👩🏾‍🎓 Educate. Consistent, ongoing communication about the relationship between quality and cost.
Many members' ears won't perk up until they need healthcare, be repetitive, and supply information via email, texts, meetings, handouts, signs, and presentations — everyone learns differently. Acknowledge diversity by providing information in members' native tongues.
💪🏽 Empower. Give employees the tools and resources to be savvy healthcare consumers.
Member advocacy or concierge services reduce the stress of coordinating and sourcing high-quality, lower-cost healthcare. They facilitate members' healthcare with quality and cost data.
💰 Incentivize. Publicly traded insurance corporations serve their shareholders, not the employer or the employee.
Align incentives so they're working for you. Compensate pharmacy benefits managers (PBMs) and third-party administrators (TPAs) with a flat fee and/or percentage of savings for low-cost, high-quality care. Likewise, motivate members to source high-value healthcare in exchange for $0 deductibles and copays.
These highly impactful changes hinge on two things: You get all your data and demand the best from your adviser.
How can you generate impactful change?
When doing the right thing aligns with huge savings, you have the key to health benefits success.
Still, if the history of Labor Day taught us anything, employees won't sit back and take unaffordable healthcare's financial abuse for long. Between The Great Resignation and the quiet-quitting trend, the writing is on the wall that employers must act fast.
For the future of your corporate success, it's time to stand up for high-quality healthcare at an affordable price. The first steps to impactful change include demanding your data and more from your adviser.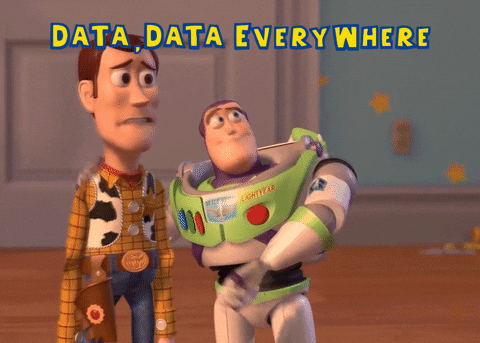 Demand Your Data
Every purchasing decision should be based on data. And it usually is, except in healthcare. Price, quality, benefits, features, specifications, and product reviews are data we use daily to guide our purchases.
For the same reason you need all that data to buy a toaster oven, you need full access to all the plan data to strategically and effectively execute health benefits.
Carriers often push back on these requests. The data is where the money's at, and they want to keep it in their tight little fists.
Be an immovable force. Insist on access.
The Employee Retirement Income Security Act (ERISA) of 1974 tags employers as the responsible party (fiduciary) for deploying employee premiums for only reasonable plan expenses that serve employees' highest good — failure to comply with this law comes with steep penalties. But it's been an uphill battle due to the pervasive lack of transparency in service contracts.
For example, an employer conveys their fiduciary responsibility to an insurance carrier, trusting that the terms of the carrier's private contracts with hospitals and their PBM align with the employees' best interests.
Do you see the problem?
If an employer is blind to the terms of those service contracts due to a gross lack of transparency, how can they be sure the agreements don't put them at odds with their fiduciary duty to their employees?
They don't.
Enacted on December 27, 2020, the Consolidated Appropriations Act (CAA) promotes transparency by requiring carriers to supply plan sponsors with their data upon request.
The lack of transparency provoked lawsuits recently:
The Kraft Heinz Co. Employee Benefits Administration Board v. Aetna Life Insurance Co.13
Kraft Heinz, who self-funded with Aetna, asserted it violated its fiduciary duty by paying out millions of Kraft Heinz funds on false and fraudulent claims since 2012. Also, they accused Aetna of delaying and restricting their access to their claims data.
Bricklayers and Allied Craftworkers Local 1 Fund & Sheet Metal Workers Local 40 Fund v. Anthem (Elevance)14
Berger Montague, a Pennsylvania law firm, announced a class action complaint alleging that network access provider Anthem (recently renamed Elevance) refused to provide self-funded plans access to their claims data. Attempts to obtain their data from Anthem led to protracted negotiations spurred by unlawful gag clauses in its administrative services agreement (ASA), preventing disclosure of Anthem's negotiated discounted rates with providers. Plaintiffs claim the partial data sets they could get showed they paid more for hospital services than the prices quoted on the hospital websites, indicating that agreed-upon network discounts weren't honored as promised in their ASA.
Sadly, these inflated bills caused the plaintiffs to cut the employee benefits to remain solvent, which resulted in members avoiding care and rationing medication due to the lack of affordability.
While these cases still need to play out in court, they still highlight the mess poor transparency causes and the need for change.
There are three ways to get the plan data:
✔️ Work with the carrier. The battle to get a complete data set is waning in light of the new legislation. It may still be a fight, but the law has your back now, so soldier on and demand it. Once you've got it, historical and predictive tools make it useful for data-driven benefits planning and budgeting.
✔️ Use AI-powered machine learning. Platforms like Gradient and Verikai direct health plan budgets based on an employer's population health and risk profile.
✔️ Individual Health Questionnaires (IHQs). Motivation soars when members understand that completing an extensive health questionnaire is designed to customize their health plan and save money. IHQ data lays the foundation for tailored preventative and treatment programs.
With data in hand, it's time to uncover your cost drivers and take action.
An elite health plan aims to provide the right care at the right time, place, and price for the right patient. Achieve this goal by identifying your organization's healthcare spending, Who, What, When, and Where.
Put Your Data to Work: The Who, What, When, and Where
Who: Around 1% of a member population drives 40% of your costs.15 Your data highlights these members so you can drill down to the root cause for the increased utilization and do something about it. For example, if your data reveals a large member group battling uncontrolled diabetes, you can launch a program to address it.
What: According to the World Health Organization, most of a patient's healthcare can be managed by a primary care physician. Get to work on your DPC program.
When: On average, over half of emergency room visits are unnecessary and after typical business hours.16 And 100% of ED visits are expensive. Consider a 24-hour provider hotline that assesses the situation and directs the patient to the best action plan. Often, just consulting a professional gets a member through the night until they can see their PCP in the morning.
Where: Find high-quality, lower-cost providers in the local area where your employees reside — educate and incentivize members to see those providers. Find the safest, lowest cost location for administering infusion (injection/IV) medication — avoid the hospital if you can! Explore international savings: Medical tourism and international pharmacy could boost value.
Be diligently proactive to make your data central to all your healthcare decisions. Monitor it regularly to keep your health plan relevant and effective.
These data-driven decisions make you a trustworthy fiduciary who judiciously deploys your members' premiums for their benefit.
Demand more from advisers
Misaligned incentives abound in healthcare. If your adviser earns a premium-based commission, renewal increases mean a raise for the adviser.
Make sure to check these boxes before partnering with an adviser for change:
How do you get paid?
100% transparency is essential. Compensation must incentivize the adviser to save the employer and employee money while boosting the quality of care.
What plan design and strategy have you seen produce the highest quality care at the lowest cost for your other clients?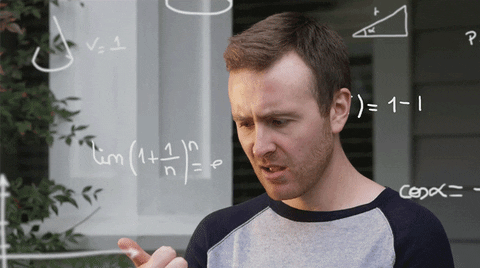 Ask for details of the outcomes. A good track record showcases fewer claims and lower costs from high-quality providers sourced by patient advocacy services. Pharmacy benefits manager compensation is fully transparent with pass-through rebates and implements alternative drug sourcing.
Based on our population data, where can we save the most in the short and long run?
Ensure your adviser has a plan for immediate savings and improvements over the long haul.
Find an adviser passionate about rejecting the status quo and affordable healthcare. Dive deep to ensure the adviser's goals and incentives align with your health plan objectives.
Labor Day Lessons: Be a force for change.
Labor Day is a reminder of at least one thing: good things happen when the stakeholders, employers, and employees stand up and insist on change. As you soak in the rays this Labor Day, remember the sunscreen, and celebrate the victories won for healthy workplace conditions and work-life balance.
The journey continues.
Employees may not march in the streets or walk out as often as they once did, but protests continue. Quiet, subtle psychological resignations insidiously fly under the radar, silently screaming for our attention — it starts with robust, affordable health benefits.
92% of employees surveyed say that benefits are essential for job satisfaction.
It's time we stand by employees as partners for change.
Ensure your health benefits function as intended and continuously strive for improvement that generates impactful change. Hoping things will get better without taking action is literally the definition of insanity.
Start pushing back on the status quo today to enjoy outstanding corporate successes tomorrow.
References:
1https://www.retireguide.com/retirement-planning/risks/medical-bankruptcy-statistics/
2https://www.westhealth.org/press-release/112-million-americans-struggle-to-afford-healthcare/
3https://www.bankrate.com/surveys/health-care-costs/
4https://news.gallup.com/poll/342095/estimated-million-cannot-afford-needed-care.aspx
5https://news.gallup.com/poll/342095/estimated-million-cannot-afford-needed-care.aspx
6https://www.westhealth.org/press-release/112-million-americans-struggle-to-afford-healthcare/
7https://www.westhealth.org/press-release/112-million-americans-struggle-to-afford-healthcare/
8https://healthpayerintelligence.com/news/how-preventive-healthcare-services-reduce-spending-for-payers
9https://www.fiercehealthcare.com/payer/nationwide-out-pocket-spending-grew-10-to-1-650-per-person-2021-expect-to-continue-through
10https://healthpayerintelligence.com/news/how-preventive-healthcare-services-reduce-spending-for-payers
11https://www.ncbi.nlm.nih.gov/books/NBK53914/
12https://www.aafp.org/news/blogs/freshperspectives/entry/does_prevention_save_money_that.html
13https://www.benefitspro.com/2023/07/05/kraft-heinz-accuses-aetna-of-fiduciary-breaches-412-150903/
14https://bergermontague.com/news/berger-montague-clients-file-class-action-against-anthem/
15https://aon.mediaroom.com/2022-08-18-Aon-U-S-Employer-Health-Care-Costs-Projected-to-Increase-6-5-Percent-Next-Year
16https://img.en25.com/Web/TruvenHealthAnalytics/EMP_12260_0113_AvoidableERAdmissionsRB_WEB_2868.pdf
17https://resourcingedge.com/benefits/what-benefits-do-employees-want-the-most/